Join
Our Team
If you are hardworking and have a sense of enthusiasm, you are welcome to join and grow at the leading IT Company.
START YOUR CAREER AT CROSSBOLT IT SOLUTIONS
Crossbolt IT Solutions' attitude is to grow jointly for the benefit of both clients and workers. We have a group of professionals who are forward-thinking, creative, and enthusiastic about technology. We seek to hire ambitious people that can contribute to the company's development while also pursuing their own goals.
Open
Roles
Salary: No Bar for the Desirable Candidates.
PHP Developer (Codeigniter)
Job Description: We are looking for Design and Implement PHP and related framework based applications- Should have experience in Php and Codeigniter- Develop and test software- Debugging the technical issues- Work on the database using MySQL- Work on MVC architecture, Javascript, and JQueryExpected Skill Set
Experience: 3+ years of experience

Functionality: IT Related Services
Key Skills: PHP, HTML, CSS jQuery, Javascript, WordPress, PHP Framework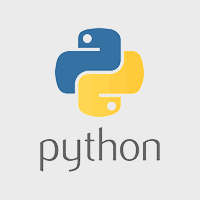 Python Developer
Job Description: Looking for who worked extensively on visualization via Flask Web Framework. Python with Django framework & Flask Web Framework in Agra location.
Experience: 3+ years of experience

ProgrammingSkills: – Python (Basic operators, Conditions, Loops, Function, Scripts)
Key Skills: Exposure to micro-service Architecture based platforms and REST based APIs.
Web & Graphics Designer
Job Description: We are looking for well versed with , HTML 5, CSS, Bootstrap, Photoshop and Corel Draw, Adobe Suite Photoshop / Illustrator / InDesign in Agra location.
Experience: 2+ years of experience in web development and software design
Functionality: UX, Design & Architecture
Key Skills: Photoshop, Corel Draw, Adobe Suite Photoshop, Illustrator
Business Development Executive
 Job Description: The candidate will be responsible for marketing Website Development, Digital Marketing, Google Adwords, Social Media Management, App Development, and Business Online Portals, as well as prospecting, qualifying, and generating leads via marketing, social media channels, or references for new sales opportunities. This individual should be experienced in dealing with prospects via phone and email who are identified through a number of routes in order to be successful in this role and reach or exceed quota.
Experience: 2+ years of Experience
Advertising & Marketing
Sales & Business Development
Full Time, Permanent
Turn Your Idea into Business
Let's start a friendly conversation